#1-rated Bar Prep of 2018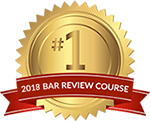 "After failing with Barbri, I passed the bar with BarMax! Thank you!!"
We guarantee you'll pass the bar. If not, you get your money back. Period.
I've taken the California bar 4 times, and the only key to my success in passing it was finally using BarMax after failed attempts with both Barbri and Kaplan. BarMax gave me the skills and knowledge that the other two couldn't, with clear, concise outlines as opposed to Barbri and Kaplan's lengthy and unorganized outlines, which only confused me. BarMax is the best bar review prep course on the market and had I known about it earlier, I would have passed on my 1st attempt.
BarMax is quite simply the reason I passed the NY bar exam. I had tried Barbri and Kaplan, both of which disappointed and led to unfortunate results first time around. BarMax by contrast did exactly as claimed. They literally provide thousands of past exam MBE questions, one after another, with guidance for correct answers and a timer to foster discipline. I'm recommending all my friends use BarMax when their time comes to sit. I really can't recommend BarMax enough.
I'm not the type of person who's "supposed" to pass the CA Bar… I'm a woman in my 50s who graduated from an unaccredited law school 9 years ago. I'm a registered nurse with a 30 year career in ICU nursing, didn't go to an ABA or CA accredited school, and didn't pass my 1st attempt at the bar. Statistically speaking, I had an 11% chance of passing the bar in CA. I spent more money on various bar review courses, including a one-on-one tutor, than my entire legal education, and failed the CA Bar five times using five different methods of bar review.
BarMax came into my life after failing the bar five times, so trust me, I had a lot of review courses to compare it to. BarMax simplifies and organizes the material in a way to make what you already know about the law accessible when crunch time hits during the exam. I cannot even begin to express my gratitude to the BarMax team. I knew from the moment I signed up that there were people who were there to ensure my success, believed in me as an individual, and taught me in a way that I, personally, could understand. Thank you BarMax team, from the fullness of my heart.
I'm a 2018 grad, February bar taker, and mother of four children. After speaking with a friend who passed with BarMax, I decided to give it a try, and I'm glad I did. Not only was BarMax a lot less intimidating from the start, the customer service was far superior to any of the other bar prep companies. I honestly don't know why students are paying these outrageous prices when there is a far better, significantly cheaper option in BarMax. As a mother of four, I know many viewed me as a weak link, but BarMax set me apart and helped me prove them wrong! I am so grateful!
As a full-time practicing attorney who hadn't taken the bar in nearly 8 years, I was stressed thinking about how I was going to prep for the 2018 CA Bar Exam after moving there. I had used other bar exam prep services in the past, with all-day classes and dull books to read and outlines to prepare, but BarMax was far beyond better for me. I loved being able to use the app anywhere… at lunch, while commuting, or when traveling for work. It was so easy to work the BarMax program into my busy, limited schedule. Without BarMax, I doubt I would have passed the CA Bar on the 1st try like I did. I couldn't recommend BarMax any more highly!
I'm 51, began my law studies in 1996, and spent the last couple of decades raising 4 children while working as a community volunteer. With BarMax, I passed the Feb 2018 CA Bar Exam on my 1st try! I was attracted to the immediate accessibility of all course materials, Mehran's (the CEO!) personal responsiveness, and the relatively low cost. BarMax is a superior program that gave me everything I needed to pass the CA Bar Exam!

Barbri's Former President

Agrees With Us!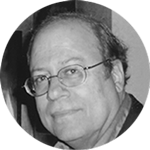 After leaving Barbri after 20+ years, I thought I would start another bar exam review course, and then I discovered BarMax.

What I planned to do, BarMax was doing. BarMax to me represents the future of bar review.
-Stan Chess, former Barbri President

"After failing with Barbri, I passed with BarMax!"


Ranking

#1

#2

#3

#4

Overall
Rating

★

★

★

★

★

★

★

★

★

★

★

★

★

★

★

★

★

★

★

★

Practice Questions

1,750+ REAL MBE Questions

4,000 exam-like MBE Questions

2,500 exam-like MBE Questions

2,000 exam-like MBE Questions

Price

$1,899

$2,574
$2,295
$3,995
Books

Digital & Hardcopy

Hardcopy
Hardcopy
Hardcopy
Money-Back
Guarantee
Smartphone
App
Student
Support

Message Boards, Email & Phone

Email
Email & Phone
Email
Online Access
Period

Lifetime

4 Months
4 Months
3 Months

Students, lawyers, and even competitors are calling BarMax the future of bar prep. Thousands of thrilled students have put their trust in BarMax, and we're confident it will be the only course you'll ever need!
CLEAR, CONCISE, & MEMORABLE
outlines with mnemonics & flashcards for effortless retention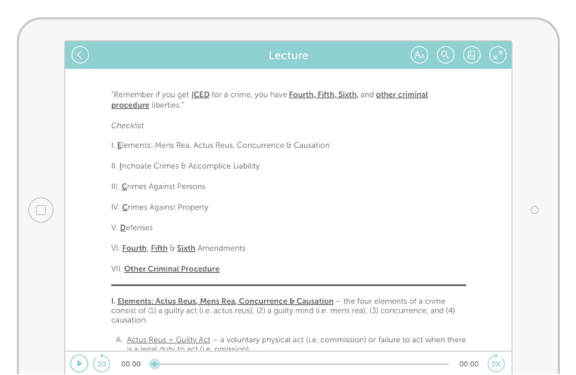 from world-class instructors answering your questions via real-time message boards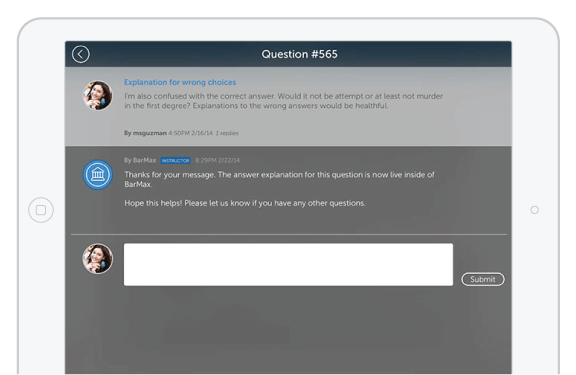 pinpoint weaknesses & maximize time spent studying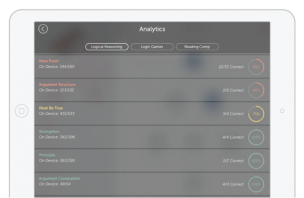 available 24/7 on any device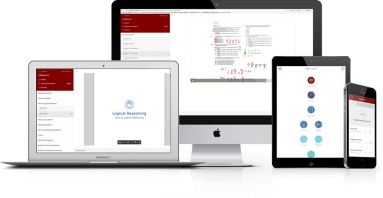 BarMax has the highest overall pass rates, and we release our rates when most bar prep companies refuse.

BarMax uses only real, licensed questions from previous bar exams.

BarMax offers 0% financing from Affirm with payments as low as $63/month.

"BarMax is the best bar course available, bar none. That it also happens to be the cheapest boggles the mind."
We make passing the Bar affordable!
BarMax has partnered with Affirm to make Bar prep even more affordable. You can now get immediate access to any BarMax course and split your purchase into budget friendly 3, 6, or 12 monthly payments.

We're dedicated to supporting you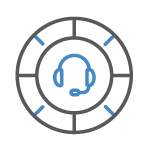 While our courses are available 24/7 on web & mobile, our team is here for you around the clock. Have a question about the app, or just the bar in general? Give us a call, shoot us an email, or post your question on the message board, and a real person will always be there to reply. We know passing the bar is about more than having the best prep, it's about having experienced instructors and experts who have your back.

Passing the bar starts here.